Administrator
Команда форума
Год производства: 2018 г.
Жанр: Double Penetration, Anal, Threesome, MMF, Doggystyle, Riding, Facial, Reverse Cowgirl, Blonde, Lingerie
Продолжительность: 00:43:03
Описание:Haley has really had the best luck finding her sugar daddy - she gets everything she wants and it's perfect - but she still doesn't feel fulfilled. The problem is that she has always wanted to have two guys at the same time and nothing turns her on more. When he finds out, he is incredibly receptive to the idea, and like always - she gets exactly what her heart desires - and so much more.
Формат видео: MP4
Видео: MPEG4 Video (H264) 854x480 (137:77) 23.976fps 1024kbps
Аудио: AAC 48000Hz stereo 64kbps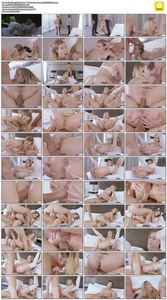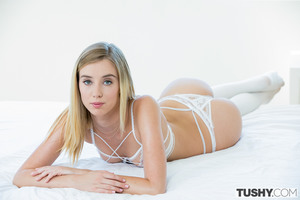 _Haley_Reed_-_My_Two_Men_Fantasy_(15.02.2018)_rq.mp4.html][Tushy] Haley Reed - My Two Men Fantasy (15.02.2018) rq.mp4 - 335.8 MB